Click a button!
Military Models








Toys, Real vehicles, Planes, New pictures, Model timeline and Build log!








...and not forgetting...



Welcome!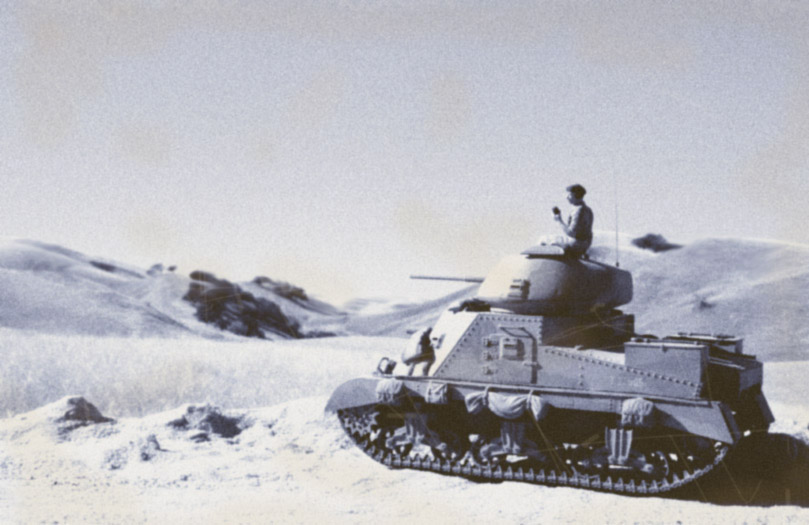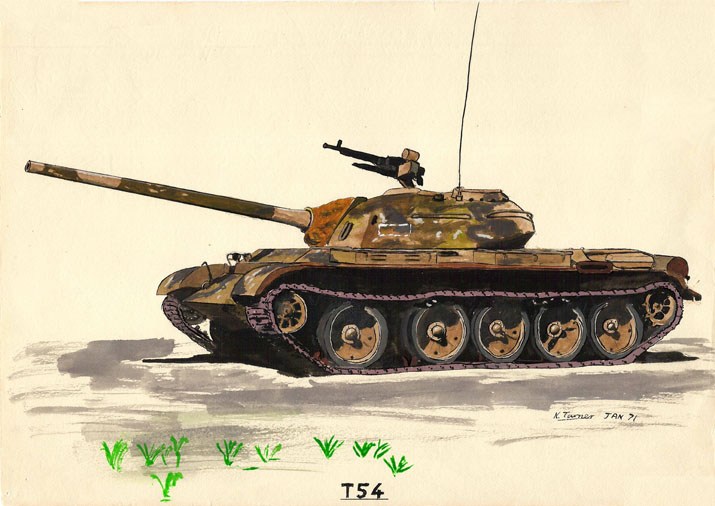 TANK - Is a World War I code name for a track-laying vehicle designed to break through barbed wire, cross trenches and protect occupants from machine gun fire.

Another name is the acronym, AFV. This stands for Armored Fighting Vehicle, which is derived in English quite lterally from the German word "panzerkampfwagen". Just as this is often shortened to 'panzer', so AFV is often abbreviated to "armor". Or in Britain, 'armour'.


"Nick's Model Tanks" includes many kinds of military vehicles and figures.


This is basically a modeler's site. (Or Modeller's site if you prefer.) Of course anyone is free to browse, so why say a modeler's site beyond the fact that probably only fellow modelers would care to look through the hundreds of large, detailed pictures you can find here? Well, I show everything for one thing. Some new, some old, some great, some barely making the grade. Rarely is a model a total failure in my eyes, even if totally inaccurate. Take, for example the Abbot. This was my very first "1/35" kit, motorized. Oh it was fun all right! Wasn't too well engineered for motorization as the plastic was brittle and cracked. So I used some thick plastic card to patch it up. Since it was my first 1/35 I hung onto it, even when the rubber tracks disintegrated into mostly staples. Recently I patched it up to better represent the real vehicle. Still nowhere near accurate, but I had great fun doing it. So, while accuracy is a worthwhile goal and drives one to better one's modeling skills, it is not the only thing. For most of us it is a hobby, after all, and hobbies should be fun, or why bother? I don't know about you, but I tend to have different goals for every project. One might be try a new technique, another might be duplicate an historic photo, or try an airbrush or figures in a vehicle or diorama. Or try a Bronco kit. Or fix up an 'old dog'. Or just build the darn thing that's been staring at you for years! Or redo an Airfix kit from my youth to the best I can do today (but no more of that Sherman, please!) The other thing is the pictures tend to be BIG, at least when looking at a braille scale model. Just remember that often pictures are MANY times life size so that you, the modeler, can see what I did (or did not!) do. If you want to see how the model would look to the naked eye, shrink the picture down in size. (You can figure out how to do that.)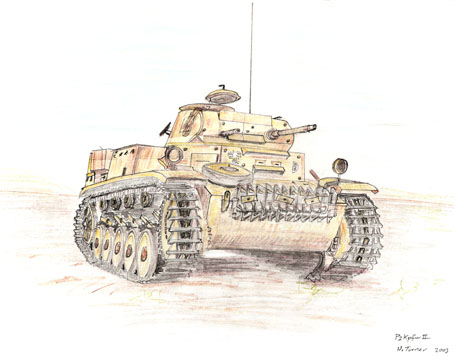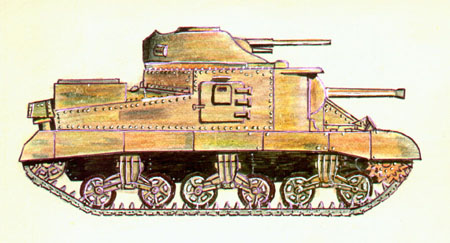 Certain things are assumed. For example, 'OOB' you should know. 'Out Of Box' - means building a model straight from the box. Sometimes this is modified, as in 'built OOB except for the addition of a wire antenna'. Then again, if building a commonwealth tank you may be adding an 'aerial'. Now let's talk seams. Injection molded kits typically have molds made in two halves, and thus every part has a seam where the two mold halves met. This must be removed! The goal is to have no seam visible on the finished model that are not on the original. Likewise when two parts are joined, a join line should show only if present on the original.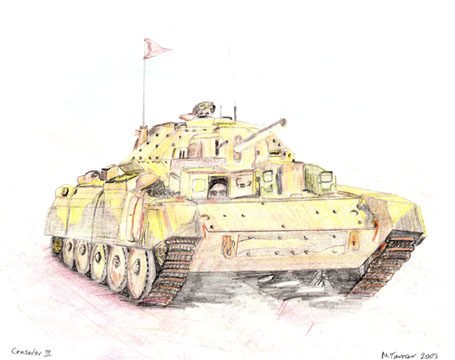 A note on scale. Some people seem to get very worked up over scales. When I started modeling there was 1/76 (Airfix) and 1/87 (Roco) and that was about it! Ideally all small scale armor would be to one scale size, and I always thought it made more sense to use 1/72 and have armor in scale with all those aircraft models. Well, live in a perfect world we do not, so I don't let it bother me and model in 1/76 and 1/72. Roco is still there and has many unique models. 1/35 allows so much more detail to be added it is almost intimidating, but the larger size does make for an impressive model. I suppose if I were starting today I might choose this scale and stick to it, but with my "history" that won't happen. I'm still trying to remake all those Airfix armor kits to my current standards! My opinion is that a hobby should be FUN, and there are times for quick builds and times for obsessive detailing. But above all, enjoy it!. It sometimes happens that modelers get bogged down in detail and obsessed with accuracy. I certainly strive to be as accurate as I can, but at the end of the day I want a finished model in my hand, not just a dream in my head! At such times I remind myself that life is a compromise and I'm doing this for enjoyment and relaxation!
So relax and enjoy my models!







Do you like Indiana Jones? Then take a moment to visit my sister page, Indiana Jones and the Quest for the Perfect Toy!



Do you like Star Wars? Then take a moment to visit my sister page, Custom Star Wars




"This page was inspired by the many modeling sites on the web that I have enjoyed. They are appreciated!"

Some great links:
MODELS

Henk of Holland
Missing Lynx
Tony Matelliano's Scale Model Index
MiniatureZone
Model Geek - dare to think small!

MUSEUMS

The American Society of Military History
The Tank Museum at Bovington Camp
US Army Ordnance Museum at Aberdeen Proving Ground
Patton Museum
Tank Museum, Kubinka, Russia
US Army Museum, Hawaii

REAL VEHICLES

SAS Landrovers
AFV Interiors - Inactive - (Contact me turner-nick@comcast.net)
Achtung! Panzer

ON-LINE HOBBY STORES
(Only the ones I have ordered from and can vouch for...
Internet Hobbies
Discount Trains - Have plastic kits too
Aviapress
Squadron Signal
Lucky Model - Good prices but I do suggest you order from 'in stock' only

AFV INTERIORS
Back in 2004, a very nice site called AFV Interiors Web Magazine closed down. This site was a boon for armor historians and modelers and collected together in one place a boat load of interesting and useful material. I believe the author was Mike Kendall, and shortly before closing for good he encouraged folks to make copies of the material. Luckily I was able to download pretty much the entire site - html pages and pictures. Since the site has never been resurrected and does not look like it will be I wish I could just post the pages for the benefit of all. However, it is not my work and therefore without permission of the copyright holder(s) unfortunately I cannot simply make them available online. Believe me I even researched copyright law since I was wondering if this could be treated like "abandonware". Although I think a case could be made, consider this scenario: I put up the pages, not for any profit, available to all. The original copyright owner was planning to publish a book, judges my action financially damaging to future sales of the book and sues. I could then be liable! So making the whole thing available is out of the question. However, as a favor to fellow modelers I will gladly supply the information to anyone who emails me and requests it. I believe this is in the spirit of the orginal suggestion to people to copy the information before it went away. I'm sorry, but I am not prepared to hand out the whole thing. Only requests for information on individual vehicles will be honored. Typically this consists of an html file and 1,2 or 3 subdirectories of picture files. Communication from the original copyright owner(s) regarding he material will be honored. Emails from self-appointed internet cops will be ignored.


Pages on this site:
This Page: Home Page
World War One vehicles
World War Two Allied vehicles
World War Two Allied Tanks
World War Two Axis vehicles
World War Two Soviet vehicles
Post World War Two vehicles
Real Tank pictures
Toy tanks
Aircraft
New Pictures
Chronological listing
Build Logs
Dan Webb "Hall of Fame"


**All images on this site are the property of Nick Turner. If you like them then link to my site, don't steal them! Thank you**

I do NOT sell any items - they are posted for fun and inspiration. I will *no longer* reply to ANY email requests for purchases!! Thank you! You can email me at: turner-nick@comcast.net